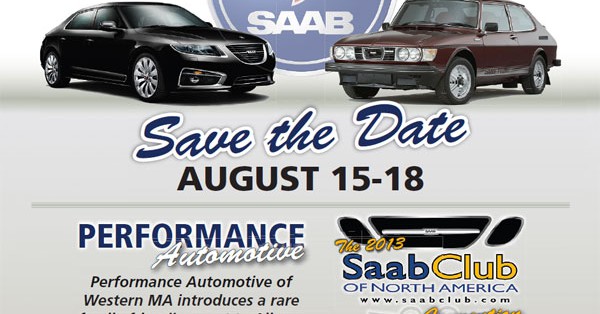 This event is for the members and guests of the Saab Club. Non-members can purchase a trial club membership for $15 at the event if they aren't a card carrying member OR guest of SCNA. Besides entry trial members will receive two issues of the club magazine ….NINES

Hours
Monday-Friday 7:30 AM – 5 PM
Pickup and Delivery services available
Contact Us today for an appointment
Testimonials
From: P.Stone of Albany, NY
Drove all around Albany and Latham today and motor did not make so much as a hiccup! Thanks again!
From: Carina - Austin Texas
Thanks so much for squeezing me in and taking great care of my car!
From: Sara D of Pittsfield MA
Thank you for the speedy repairs for my Saab. I greatly appreciate all that you have done over the past few years. I can't possibly thank you enough. I love that car and was very concerned about how I could get it repaired before college. You guys are great!