Service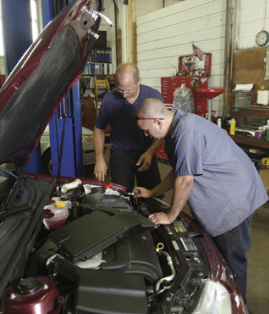 Our SAAB service has become legendary. From vintage SAAB's to 2008 models, no-one is more passionate, dedicated and experienced in servicing SAAB as John Fiorini and our Performance Automotive service team. Any SAAB, any year – we can service it. We even service and restore older SAAB's that other dealers won't touch – because they don't have John's background.
And best of all, our expertise is more than affordable – and you know that bringing your SAAB to be serviced by an expert the first time around means saving money down the line. Because our experience means that we find and stop small problems before they become big, expensive ones.
We're so confident that we're the place for you to service your SAAB that John's even giving away free advice on how to best maintain your own SAAB. Navigate to the Contact page and you'll be able to take advantage of John's two-plus decades of SAAB expertise – free! You'll learn how to make your SAAB perform even better and you won't even have to get out of your chair.
Performance Automotive uses the latest in alignment and tire changing
technologies for the most reliable repairs to your SAAB