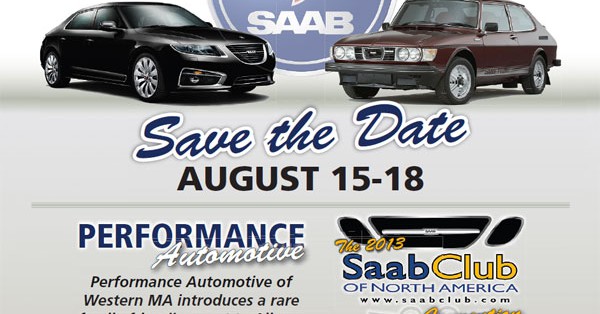 This event is for the members and guests of the Saab Club. Non-members can purchase a trial club membership for $15 at the event if they aren't a card carrying member OR guest of SCNA. Besides entry trial members will receive two issues of the club magazine ….NINES
Hours
Monday-Friday 7:30 AM – 5 PM
Pickup and Delivery services available
Contact Us today for an appointment
Testimonials
From: Stephen G. - Great Barrington, MA
I wanted to thank you for taking care of my engine. Now that it's fixed, it's a joy to drive again. I know it was a significant expenditure of time for you so this is to let you know that I really appreciated it-every time I drive the car. I will sing praises of Performance Automotive to other Saab Owners I meet along the road. Your loyal client.
From J.O. of Springfield, MA
John always treats me with respect and carefully explains what repairs are needed. I'd much rather go to him than a dealer.
From: Susan & Steve C. Harrisburg, PA
Thank you so much for working on the transmission of our car and also for loaning us a car to enjoy a lovely day in the Pittsfield vicinity. It was a pleasure to meet you.