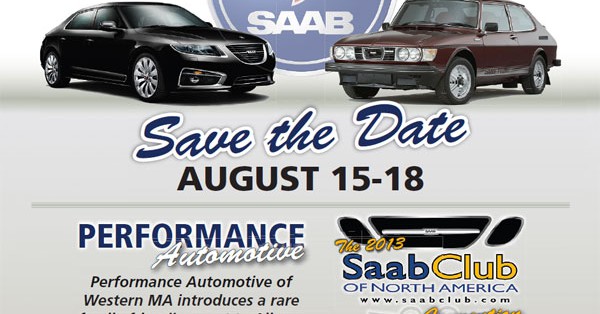 This event is for the members and guests of the Saab Club. Non-members can purchase a trial club membership for $15 at the event if they aren't a card carrying member OR guest of SCNA. Besides entry trial members will receive two issues of the club magazine ….NINES
Hours
Monday-Friday 7:30 AM – 5 PM
Pickup and Delivery services available
Contact Us today for an appointment
Testimonials
From: P.Stone of Albany, NY
Drove all around Albany and Latham today and motor did not make so much as a hiccup! Thanks again!
From: Colleen of Pittsfield MA
"Thanks for taking care of me and my car."
From: Susan & Steve C. Harrisburg, PA
Thank you so much for working on the transmission of our car and also for loaning us a car to enjoy a lovely day in the Pittsfield vicinity. It was a pleasure to meet you.